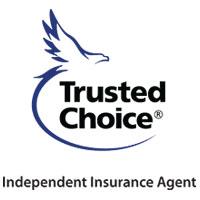 ​By Mary Byrnes​, AAI-M, AU​, Education Department
On the eve of my last day with Big I New York rapidly approaching on November 7th, it seemed like the perfect opportunity to leave you with one last challenge.
Thinking back on a few decades in insurance, it has come to mind how truly blessed I have been to have been mentored by some wonderful people. Perhaps you might have known them.
Bill Caryl of Caryl & Murray (RIP)-This was my first agency position. Whether it was asking to take the brokers licensing course, take the AAI course series, try my hand at sales, or whatever, Bill was not only on board, but when I came into the office and said, "Guess what I learned?", he didn't roll his eyes wondering if I thought he was born yesterday. He was so encouraging. For those of you that might have known Bill, I'm sure that you remember him as fondly as I do. He helped set me on a path that will never be forgotten.
Tom Kowalczyk, CPCU, Unigard Insurance Company-Tom was an insurance brain and the Commercial Underwriting Manager in the Syracuse office. As an underwriter, I'd stick my head in his office and say "Does this form cover….?" His response, "Did you read the form? Come back in when you have." He also figured me out pretty quickly, if he told me that I might not be able to do something, I'd make it my mission to show him that I'd figure it out. In the 10 years that we worked together, I learned so much because he challenged me.
Lastly, Jim Tompkins of First Niagara Risk Management (RIP) was a wonderful mentor and an even better friend. We worked on a few accounts together that were so challenging and interesting. Both of us just loved the whole process of insurance so we fed off each other. Co-workers would say that I was so lucky to work with him and they were right.
These people had such an impact on me, they each changed the course of how I saw the industry and to see the potential in what I could do. Many of you have played these same roles with people that you have worked with, please know that you are appreciated and as you can see from the memories above, you will never be forgotten. My challenge to you, it to keep being a great mentor and for those who have been mentored to pay it forward. The rewards to both the mentor and the mentee are worth it.
It is so exciting to start this next chapter. I'm going to try joining my husband in retirement, he's loving it, so it's likely we'll enjoy it together.
Thank you for joining me in this column, your feedback has been overwhelming. Every conversation about it and your take on some of the topics covered were very much enjoyed and appreciated.​
It has been so awesome to get to know so many of you. The emails and notes that you have sent to me since learning of my new adventure are so kind and I am truly grateful. Best wishes to you all.​