​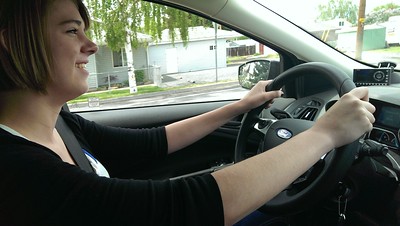 Photo: "new Teen driver girl" by Carissa Rogers.
Used under a Creative Commons Attribution 2.0 license.
Question from a member: On a personal auto application for one of our carriers requests information on all residents in the household, including young children. This insured was written in November, 2002 in our office listing the husband, wife and two children. In June, 2008, one child became a licensed operator; they did not call to inform our agency. The carrier did not add this child or send out any type of questionnaire, but knew this child's name and date of birth from the original application. The policy renewed in November, 2008. This young driver was involved in an accident in January, 2009. This carrier did cover the loss, but they want to go back to June, 2008 and charge for the inexperienced driver. Can they legally go back to June, or just to the renewal date of November, 2008? The carrier sent me the wording from their policy that states – "You agree to cooperate with us by promptly and truthfully answering all questions about autos and drivers we insure and signing all papers related to such insurance. You agree to tell us within 60 days if you have a. changed your address; b. changed your marital status; c. changed the distance you drive to work or school; d. changed the use of your vehicle; e. added drivers to your policy, including dependents when they obtain their learner's permit; etc." Our insured did not misrepresent, fraud or conceal this information.
Answer
: A 2003 New York State Department of Financial Services
advisory legal opinion
discussed the topic of rating an auto policy with a youthful operator. The attorney wrote:
"As to when the insurer may increase the premium, this also depends upon the filed rating rules and plan of the insurer. The policy form should govern changes in premium during the policy period and the rates on file govern what should be charged to the insured. Typically, an insurer will increase the premium when advised that the child has obtained a driver's license and will not wait until the next renewal date. Since the increased premium reflects increased risk, this is permissible and is not prohibited under the Insurance Law. Note that the insured is usually required by the insurer to advise it of any change in driving status of the members of the household. Hence, if the insured failed to timely notify the insurer that a child had obtained a driver's license, and the insurer subsequently finds out, the insurer may be entitled to additional premium retroactive to the issuance of the driver's license." [emphasis added]
Based on this paragraph, it appears to me that the insurer's actions in this instance were legal.