​By Julie Furst, Big I NY AVP of Marketing & Communications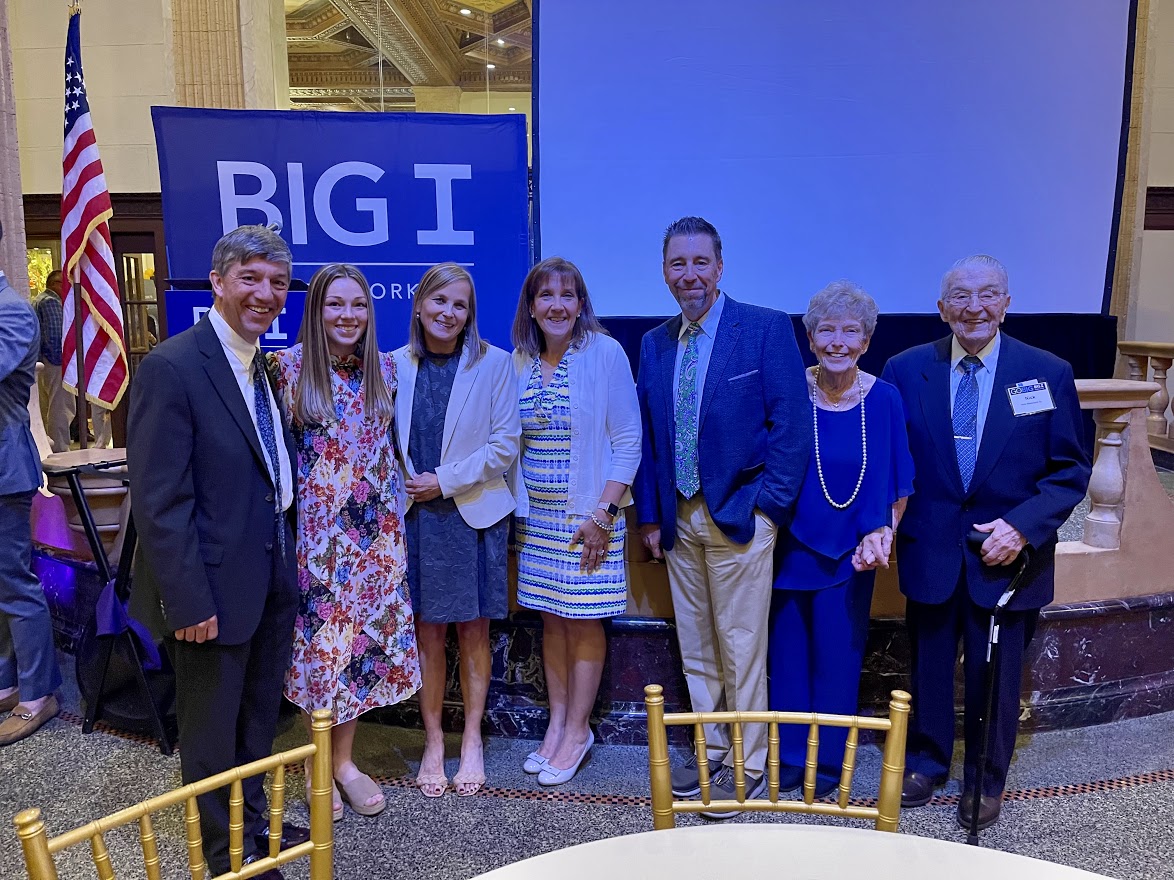 Big I New York Chair of the Board Nick Masterpole with his family at his installation ceremony. Nick is part of a multigenerational agency and was sworn in by his father at the event.
There's something special about our industry that feels pretty unique – the number of multigenerational agencies. Just this morning, I was on a call with six agencies, and 3 of them were the third generation. I often hear agents reference 'my father' or 'my grandfather' and 'our family.' The independent agency channel is full of family businesses. And, I usually hear the story of how generations 2 and 3 were going to embark on a different path but found that the road led back to home in their agency.
Though being in a family business can be complicated at times, the nostalgia and respect for those who came before are clear. These agency forefathers often rose against opposition to hang their shingle and support their loved ones while fighting for agency appointments. They pounded the pavement at night and on weekends to build a book of business. They dreamed of having their children follow in their footsteps while having to try to flex to the new ideas the young ones brought when they came on board.
The nature of several generations of business means you've been around a while too. These families built a tradition of community support and engagement. They've helped similar agencies, even though they were competitors. They've endured ups and downs and have historical knowledge to pass along.
So, cheers to the fathers and grandfathers who have come before us in our channel, and those who will carry us forward. This is a great place for a family business.​