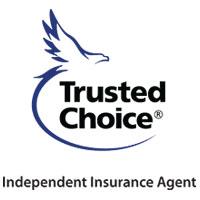 US P&C sector outlook stable despite further claims inflation, says Moody's
A recent report by Moody's affirmed that its stable outlook for the US commercial P&C insurance sector reflects strong underwriting profitability, despite slowing price increases and persistent claims inflation.
When Recession Strikes, Fraud Spikes
Data shows reports made to the FBI's Internet Crime Complaints Center increased by 69.4% from 2019 to 2020.
​
Auto Loss Costs Not Coming Down; Bigger Rate Hikes Ahead: Allstate CEO
Higher auto loss costs are here to stay, according to the leader of Allstate, who also said that his company will be pushing up auto insurance prices higher, and at a faster pace, for the balance of the year.
Basketball Hall of Fame and Chubb Insurer Hit the Court Over D&O Coverage
The Basketball Hall of fame (BHoF) is suing Chubb Group subsidiary Federal Insurance Co. to have the insurer defend and indemnify it in a case accusing it of attempting to unlawfully secure funds for renovations to its facility.
U.S. Traffic Deaths in First Half 2022 Hit 16-Year High
U.S. traffic deaths rose 0.5% in the first half of 2022 to 20,175, the highest number killed in the period since 2006, according to an early estimate released by U.S. regulators.
White House Touts $1 Billion in Grants to Fight Cybercrime
The Biden administration has called on states and local governments to apply for new cybersecurity grants worth $1 billion over four years.
D&O insurance results improve, though premium growth stalls
According to Fitch Ratings, the U.S. Directors & Officers (D&O) insurance results in the first half of 2022 have improved, though premium growth has stalled.
Bosses Are Winning The Battle To Get Workers Back To The Office
In the ongoing battle between bosses and workers over returning to the office, recent data shows more people are trudging back to the workplace.