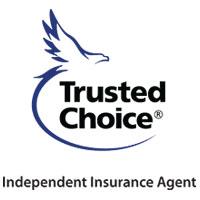 Big I New York members have been calling to ask what we know about the situation with Florida-based insurer UPC. Based on publicly available information, this is what we know for certain right now.
UPC is the brand name for the companies in the group United Insurance Holdings Corp. The group includes Interboro Insurance Company​, which is domiciled in New York.
United Property & Casualty Insurance Company, domiciled in Florida, is licensed to write personal and commercial property insurance in seven states, including Florida and New York. The other five are on either the Atlantic or Gulf coasts.
UPC has incurred losses exceeding $35 million in each year going back to at least 2018. The company lost more than $151 million in the first nine months of 2022, up from more than $59 million in the same period of 2021. The net loss in the third quarter of 2022 was nearly as great as the loss for the first nine months of 2021. Underwriting actions including non-renewals, moratoria on writing new business, and withdrawals from state marketplaces have not helped.
Policyholders' surplus dropped by two-thirds between the end of 2021 and September 30, 2022, from $169.2 million to $56.9 million.
The group's stock price has ranged from $0.29 to $4.22 per share in the last 52 weeks; it currently sells for $1.75.
UPC does not have an A.M. Best financial strength rating. Demotech, another company that evaluates the financial strength of insurers, withdrew its rating last August.
Interboro, on the other hand, continues to enjoy an "A" financial strength rating from Demotech. Its policyholders' surplus was $25.4 million at the end of the third quarter of 2022, down from $34 million at the end of 2020.
UPC filed a plan of runoff​ with the Florida Office of Insurance Regulation last November. Its policies in all states will be canceled as of May 31, 2023. The OIR and the company agreed to the plan in December. UPC is under administrative supervision​ by the OIR. This permits the company to remain solvent while paying claims as it exits markets.
Interboro ​continues to write and renew personal lines policies in New York.
Any policies you may have with UPC will be either non-renewed or canceled between now and May 31. Policies you have with Interboro should remain unaffected.​