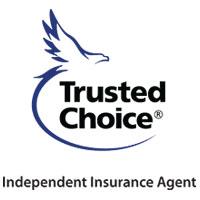 During its current legislative session, New York is c​onsidering a proposed privacy bill that would greatly enhance consumer privacy rights, increase business obligations and create new litigation/enforcement exposure.
With the vaccine continuing to roll out across the country, you may have questions besides if you should or shouldn't require your employees to be vaccinated, like – do vaccinated employees need masks? Should we track who has been vaccinated? Learn more about this important considerations as you re-open your agency.
One-quarter of independent insurance agencies report COVID-19 had a significant impact on their operations, revenue and commercial lines customer base, according to the 2020 Agency Universe Study COVID-19 Impact Summary.
COVID-19 is not in the rearview mirror yet and we know many of you continue to struggle with paperless processes, remote relationship building and digital communications. It can feel difficult to keep people at the center of business when most people are secluded at home and avoiding in-person interactions.
Still, it is never too late for you to modernize their business and recommit to building stronger relationships. Three insurtech trends are critical to adapting to this moment and thriving.
Legislation requiring certain insurers to disclose to current and future policyholders whether their business interruption policies cover pandemics was approved by the New Jersey Assembly. Several other states are also considering bills seeking to create business interruption coverage, including New York, Oregon, Pennsylvania, and Rhode Island.​
Your agency was forced to adopt and adapt to technology at a head-spinning pace to remote work as a result of COVID-19. Will you and your staff return to the office, or will business as usual now include some form of a virtual workforce? Get some tips from work-at-home experts at WAHVE. Learn more about what WAHVE can offer you here.
Future One, a collaboration of the Big "I" and leading independent agency companies, has released key findings from the recently completed Agency Universe Study, hailed as the most comprehensive look at the independent agency system. The study shows that the number of independent insurance agencies has remained stable and business conditions continue to improve.
How can you help your insureds move into adopting more standalone cyber coverage? Learn the key challenges and possible solutions to help you place more cyber risk and better protect your clients. See Big I NY's cyber insurance.
Find out why these cyber carriers can help you meet the needs of your customers and their cyber exposures.
If the National Association of Insurance Commissioners doesn't act this year to correct systemic racial bias in insurance ratemaking and other processes, Congress may pass anti-discrimination laws that apply to insurance, a consumer advocate said earlier this month.​
A new study released by Global Disability Inclusion, in collaboration with Mercer, found that disabled workers are less engaged and rank their work experiences lower than workers without disabilities.
The ten-year study underlines the challenges faced by disabled people, who represent 15% of the population. The project collected more than 12 million responses from workers around the world and found an "engagement gap" that was significant in a range of areas.
What sort of workplace experience would you provide for a disabled worker in your agency?
From career and leadership strategies to beyond, the Women in Insurance Summit promises a day of inspiration and empowerment on May 25, 2021. The agenda is full of industry presentations and panel discussions featuring speakers from top companies. It will provide insights and ideas to advance equality for all women in the profession.
CNA Central and cnasurety.com, are back online. This means that you can now get quotes for CNA's small business through CNA Central and surety agents can access cnasurety.com to issue surety bonds through the online application.
As president and CEO of ACORD (Association for Cooperative Operations Research and Development) – the global standards-setting body for the insurance and related financial services industries – Pieroni has a unique perspective on the insurance industry, based on ACORD's 36,000+ members.