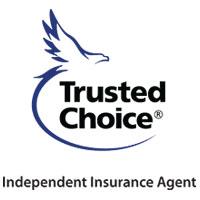 ​
​Employers Fear Long-Term Liability From 'Take-Home' COVID-19 Lawsuits
As COVID-19 cases surge in the United States, businesses say they fear a California court ruling has increased the likelihood that companies will be sued for infections, even by people who are not employees or customers.
The Road to Recovery – Dealing with Capacity After a Year of Hurricanes
The rippling effects that hurricanes such as Ida have had on surrounding states, has left insurers desperately trying to figure out how to minimize losses in 2022.
Keys to Securing Your Computer Network and Insurance Data
Always a pressing challenge, the security of your insurance business' computer network is facing an even greater threat given the stubborn persistence of the coronavirus, according to security pros.
Personal, Commercial P&C Insurance Rates Up in Q4 2021
During the final quarter of 2021, personal property & casualty lines saw rates increase an overall 4.25%, according to MarketScout, which reported the commercial line composite rate showed moderation during the fourth quarter with a 5.8% increase compared with 6.8% growth the prior quarter.
Stay Home or Go to Work Sick? Omicron Poses a Conundrum
As the raging omicron variant of COVID-19 infects workers across the nation, millions of those whose jobs don't provide paid sick days are having to choose between their health and their paycheck.
Navigating Today's E&S Markets
For agents to navigate the market successfully, it takes plenty of information, and a lot more diligence.
Will There Be More Insurance Brokerage Consolidation In 2022?
Consolidation in the insurance brokerage space is expected to continue at a rapid pace through 2022, following a trend from the last 12 months where brokerage transactions drove the majority of announced insurance merger and acquisition (M&A) activity worldwide.
How Wearables Address the Risks of A Growing Mobile ​Workforce
When employees are not operating in an office or controlled environment, it makes it more difficult for businesses to manage the risks those workers invariably encounter. It also becomes increasingly difficult to know when a worker needs emergency assistance.
World Economic Forum Reveals Top Risks of 2022
The Global Risks Report 2022 has identified the key risks facing the world as it enters the third year of the COVID-19 pandemic.
Can a Self-Driving 40-Ton Truck be Safe? Developers Say Yes but Others are Skeptical
Shipping companies and software developers are experimenting with self-driving trucks as a way to solve a driver shortage worsened by the Covid-19 pandemic, drawing fire from safety advocates who call the technology a risk to motorists.