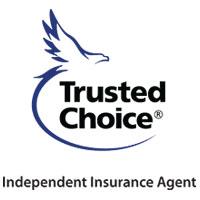 What Property Owners Need to Know About Landlord Insurance
Renting out a property also gives rise to a unique set of potential risks, so getting the right kind of protection is crucial.
Are We Entering the Age of Pay Transparency?
Many employees are becoming more and more curious about what their colleagues are making, in an ongoing effort to institute pay equity.
NHTSA Investigating Another Fatal Tesla Crash
The National Highway Traffic Safety Administration has opened an investigation into a fatal crash involving a Tesla, according to documents viewed by TechCrunch.
Cyber Insurance Firm Coalition Valued at $5 Billion After Fund Raise
Coalition raised $250 million in a late-stage funding round last month that valued the cyber insurance provider at $5 billion, at a time organizations have been facing an increasing risk of cyber threats.
Jobs Blowout Cements Case for Another Big Fed Rate Hike
Another blowout jobs number and continued wage growth will likely stiffen resolve at the Federal Reserve for another three-quarter point rate increase at the central bank's July meeting, as the welcome news of a still strong job market clashes with concern it will have to cool inflation.
New York City to Provide Inflatable Dams to Homeowners at Risk for Floods
Homes at high risk for flooding in New York City will receive free inflatable dams in a new plan rolled out Thursday by Mayor Eric Adams.
Looking to rewrite the way telematics is used in auto insurance, Allstate has filed a new patent application for proprietary technology.
Robots May Reduce Physical Injuries But Raise Substance Abuse, Mental Health Issues
A University of Pittsburgh study suggests that while American workers who work alongside industrial robots are less likely to suffer physical injury, they are more likely to suffer from adverse mental health effects — and even more likely to abuse drugs or alcohol.
Investigation Launched into Auto Insurer's Data Breach
A consumer rights law firm has announced that it will be investigating claims on behalf of Elephant Insurance Services – the auto insurance company which suffered a cyber incident that exposed the data of its customers.
Long Term Covid May Be Long Tail of Risk for Workers' Comp Insurers
Insurers are used to dealing with the unexpected, but determining the long-term effects of the Covid-19 pandemic could be especially difficult.