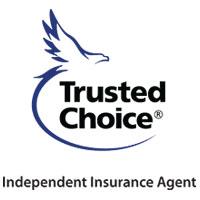 Most Connected Car Drivers Aren't Unlocking Premium Discounts with Data
Over 70% of drivers are interested in using connected car data for insurance discounts, but less than a quarter do.
Chubb Breaks Records In Q2 Earnings
It was a record-breaking quarter for Chubb, the world's largest publicly traded property & casualty insurance company, which released its second quarter earning.​
Nearly All Major Commercial Lines Saw Premium Renewal Rate Change Increases in Q2 2022
According to the latest Ivans Index report, workers' compensation was the only major commercial line to see a negative change.
New York Begins $30M Program to Help Municipalities Boost Cybersecurity Efforts
New York State is beginning a $30 million shared services program designed to assist counties with cybersecurity for government systems across the state, including tools to protect against ransomware attacks.
Hartford, HSB Specialty Sued Over Unpaid Phishing Scheme Claims
A lawsuit filed claims that Hartford Fire Insurance Co. and HSB Specialty Insurance should cover the stolen funds because the policies they offer cover "exactly" the type of cybercrime committed.
Data Breaches on Decline Through First Half of 2022
Ransomware showed a quarter-on-quarter decline for the first time since 2018, according to the Identity Theft Resource Center.
New Cyber Risk Targets Small Businesses
Companies with weak or non-existent cybersecurity are easy targets for hackers.
Updating NY Statute and Restoring Liability Protection for Vehicle Owners
VTL §388 ensures that victims of accidents involving a vehicle owned by a person but driven by a non-owner could seek financial redress for their injuries.
What Insurance Pros Need to Know as Live Event Attendance Rebounds
After a trying and tumultuous past two years, the live event space is starting to see a rebound as LendingTree reported concert attendance has returned to pre-pandemic levels.
Business Interruption Insurance Would Not Cover Gas Cut-Off
The insurance sector is not materially exposed to the business interruption (BI) losses that could arise due to a cut-off in Russian gas supplies to Europe, Fitch Ratings says.​