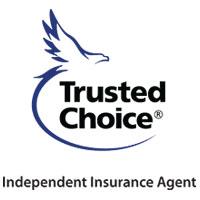 ​As War Rages on, Cyber-Insurer War Exclusion Clauses Face Reckoning
As more state actors engage in cyberwarfare, insurance companies and private businesses are struggling to find common ground on what the "War Exclusion Clause" means for them.
Trends Shaping the US Transportation Insurance Market
The transportation industry is driving into a barrage of headwinds in the form of inflation, rising gas and diesel prices, lower freight rates, supply chain disruptions, and ongoing challenges in the highly litigious liability arena.
What Does a Recession Mean for Insurance Payments?
Now more than ever, customers expect a modern checkout experience with flexible payment options and customer-first experiences.
Is the Four-Day Workweek an Inevitable Part of Our Future?
According to a new survey done by NatWest Rapid Cash, the majority of employers said by 2030, the four-day week will be more common than the five-day current standard.
New York Bus Driver Pleads Guilty to $30K Workers' Compensation Fraud
A New York bus driver faces sentencing for fraudulently collecting more than $30,000 in workers' compensation wage indemnity benefits by falsely claiming that she was unable to work as a result of a disability.
To Pay or Not to Pay? That Is the Ransomware Question
When a hacker infiltrates your system, paying their ransom demand right away might not be the best approach.
Cyberthreats Remain the Top Business Concern
Nearly 60% of business leaders think it is inevitable that their organization will be hit by a cyberattack.
Hurricane Season: Protecting Beachfront Properties
The increasing unpredictability of hurricane threats underscores the need for property owners, especially those with beachfront homes, to raise their standard of preparation.
Small Businesses Underestimate Recovery Time, Cost of Cyberattack
Nationwide Agency Forward survey showed 40% of small business owners surveyed expect a cyberattack to cost less than $1,000 and another 60% think it would take less than three months to fully recover.
Appeals Court Rejects NRA Free Speech Claims Against New York Insurance Regulator​
A federal appeals court has denied the National Rifle Association's First Amendment claims against a former New York insurance regulator who urged insurance companies to consider the risks of doing business with the NRA and other gun groups.