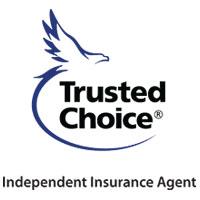 ​Big I NY is ready, willing, and able to help your agency with
ANY
talent challenge you may have.
Did you know that we:
Can help you recruit talent using our partner IdealTraits. Hire The Ideal Fit For Your Team​
Have partnerships with many colleges and universities and can help you in your search for an intern. Agency Internships
Can help your new employees get licensed. We offer pre-licensing classes quarterly. Pre-licensing​
Have GREAT "new hire training" available from our friends at New Level Partners. New Hire Training
Can coach anyone in sales. Sales Coaching
Have Leadership Academy – the perfect program for your future leaders. Leadership Academy​
Offer a free service through the National Big "I" for our members and state associations to help job seekers find the perfect job opportunity. There are over 450 active job postings! Big I Jobs​​
Please contact me directly to set up a time to review any and all of the above OR to craft an individual strategy just for your agency.​
Jim Lombardo
AVP of Learning & Development
(315) 432-4226
jlombardo@biginy.org