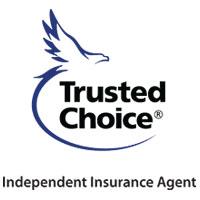 ​A Manhattan court has granted the New York State Department of Financial Services' request to be appointed as ancillary receiver of United Property & Casualty Insurance Co. (UPC.) The order enables DFS to liquidate the insurer's New York assets and resolve claims that may be insured under its policies. If you have clients who were insured by UPC, you should advise them now that they have until Feb. 27, 2024 to submit claims.
As we previously reported, Florida-based UPC was declared insolvent earlier this year by the Florida Department of Financial Services. A court appointed the Florida department as the insurer's receiver, giving it authority to liquidate the insurer's assets. Florida subsequently asked the NYS DFS to seek appointment as an ancillary receiver for the insurer's New York assets. The NYS DFS made that request to the court, a request that was granted on May 4.
Under the court's order:
DFS has the authority to liquidate UPC's assets and resolve claims.
All claims for coverage under UPC policies must be submitted to DFS no later than Feb. 27, 2024. Claims submitted after that date are barred.
New York lawsuits against UPC and the DFS regarding the liquidation are barred.
Parties with legal actions against UPC insureds for covered liability insurance losses are barred from further proceedings until Oct. 31, 2023.
Those with first-party claims under UPC policies are barred from presenting them to DFS until Aug. 2, 2023.
If funds are available to repay unearned premiums to UPC insureds, repayments will not occur before Jan. 29, 2024.
DFS is immune from lawsuits regarding its handling of the UPC liquidation.
UPC's New York license is revoked.
Questions should be directed to the New York Liquidation Bureau​ at Claims@nylb.org or by phone at (212) 341-6552.