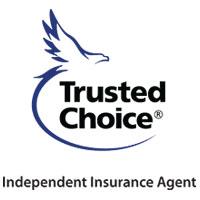 ​The New York State Department of Financial Services (DFS) said in communications to its licensees today that it has addressed problems with license renewal application processing. If you've run into problems submitting a license renewal application in the last two months, you should try again.
The issue was that individual agents and brokers were being asked questions about compliance with the Cybersecurity Requirements For Financial Services Companies regulation​. That regulation exempts from its requirements individuals who are covered by another entity's cybersecurity program. For example, producers and licensed customer service representatives who are employees of an agency are covered by their employer's cybersecurity program. These individuals are exempt from the regulation's requirements.
As a consequence, people attempting to complete the online license renewal application were unsure how to answer the cybersecurity-related questions. However, the DFS computer system would not allow them to proceed with the application without answering the questions.
In an email sent to licensees today, the DFS wrote:
​"… if your question involves licensing renewals for Insurance Producers, DFS has identified and resolved issues with regards to renewal and relicensing processes.
Beginning on January 12, 2023, many producers who attempted to either renew a license or reinstate their license after it expired ​were unable to do so. As of today, these issues have been resolved. Insurance producers are encouraged to please resubmit their application at their earliest convenience.
If your license expired on or after January 7, 2023, you will now have until August 1, 2023 to submit a renewal application. If you continue to have issues or would like to speak with someone over the phone, please reply to this email with your phone number and best time to reach you and someone from our team will reach out as soon as possible. "
Based on this communication, we suggest you give it another try if you were unable to submit your application before.
Source