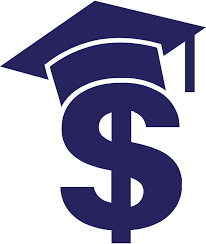 Two outstanding high school graduating students earned Big I TriCounty scholarship awards this year and two checks for $1,000 each were mailed to colleges where the students are enrolled this fall.
Manpreet Kaur of Bellerose, NY, a recent graduate of Francis Lewis High School in Fresh Meadows, NY, received the Joel S. Pollack Memorial Scholarship for her thoughts and research on the following question:   
If recreational marijuana is legalized in NYS, do you think it would substantially increase the number of auto accidents? Give reason(s). 
If you answered 'yes', what could be done to help prevent this risk, if anything?  In states where recreational marijuana is already legal, what are they experiencing?
Criteria for receiving this award is also based on an exceptional GPA, which she earned. Manpreet will be attending Macaulay Honors College at Queens College Campus.
Nicole Aponte of Franklin Square, NY, completed classes at Kellenberg Memorial High School in Uniondale, NY and is registered at Syracuse University. She was selected to receive the 2020 Stephen T. Dooley Community Service Scholarship from more than 70 applications, due to her extraordinary activities during her 4 years of high school, primarily with young folks with special needs.
The Big I Tri-County association is comprised of more than 300 independent insurance member agencies and brokerages doing business in the counties of Nassau, Queens, Kings and Richmond. 
This not-for-profit trade association has offered annual scholarship programs for the past decade and beyond. It is committed to supporting ongoing education, providing